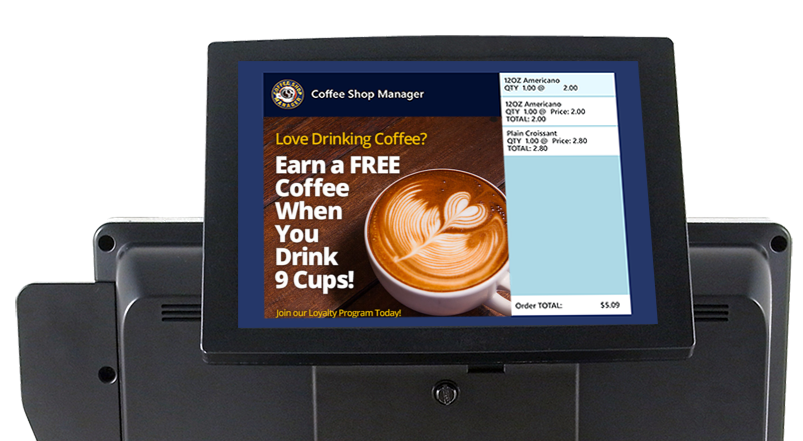 Coffee Shop Manager, a leading provider of specialized point-of-sale technology for coffee shops, announced a powerful new customer display tool that helps shops improve customer service and promote their offerings.The CSM Customer Display shows orders as they are rung up and features a customizable slide show of promotional graphics for your shop. Promote your loyalty program, daily specials, catering options or new products. The display makes use of integrated rear display hardware compatible with Coffee Shop Manager POS hardware , or any external monitor.

The Customer Display feature launched at the Coffee Fest tradeshow in Portland, Oregon last week, along with new screen template designs for the Coffee Shop Manager point-of-sale. The software's refreshed and
simplified look with redesigned screens will let point of sale users customize the look and feel of their order
taking process. With enhanced color themes, product images, and custom branding, Coffee Shop Manager users can now have a point of sale experience that looks as great as it performs.