Get Connected! 6 Must Have Technologies for the Connected Pizzeria!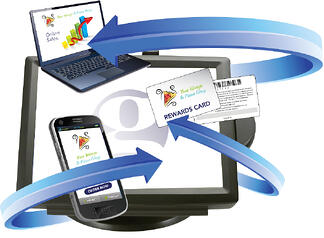 What is the "Connected Pizzeria?"
It's an understanding of how to use technology to your advantage - to bring more customers in the door!
Download our Free Guide: The Connected Pizzeria - 6 Must Have Technologies! (See Form @ Left!)
You'll Learn:
Why Technology Matters More Than Ever in the Pizza Business.

Six Must-Have Technologies for Any Pizzeria.

Build it or Buy it - How to decide what's right for you.

What technologies your customers demand you have.
From Point-of-sale to online & smart phone ordering, in-store Kiosk to the latest in customer loyalty and social media are you using technology to get ahead of the competition, or are you getting left behind?
NEW: Watch our Connected Pizzeria video for a compelling look at how technology can help you connect to more customers and greater profits!