Manage Multiple Restaurant Locations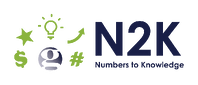 With tools from Granbury Restaurant Solutions, you can easily manage your enterprise. From sales reporting to labor management, enterprise-wide customer loyalty to easy menu management for your point-of-sale, Granbury has you covered.
N2K - Numbers to Knowledge - is our enterprise reporting and business intelligence tool. Designed for multi-unit corporations, franchise organizations or even individual store owners looking for better data analysis and access, N2K gives you the data you need to improve decision making. Learn More.
A comprehensive customer-facing technology strategy for your online and mobile ordering enhances your brand. Learn more about these solutions.
Enterprise-wide customer loyalty, e-mail and text-message marketing solutions build your business with our SalesBuilder solution.