Granbury Sales Builder: Simple, Automated Restaurant Marketing
Watch Video Download Brochure Client Case Study
Powerful Marketing ... Powerful Results!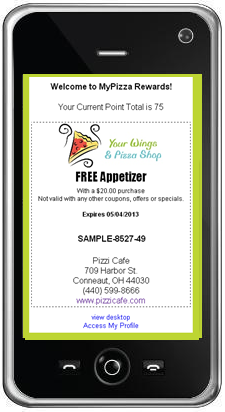 Who has time for marketing? You do, with this powerful, automated customer loyalty program - Granbury SalesBuilder! Put your marketing on auto-pilot but relax knowing that your customers will be reached at just the right time, with just the right message. SalesBuilder is more than an e-mail marketing system, more than a customer loyalty program. It's a powerful business builder that will help you build a loyal base of repeat visitors! With SalesBuilder you can:
Tired of managing multiple customer lists - from your website, your POS system, your online orders and your e-mail list? Simplify by consolidating all your customer data into one central system. With SalesBuilder, all customer data - across all your stores - will end up in one central location and will automatically be eligible for the e-mail & text messaging programs you set up. >MORE>
Don't send the same boring messages to every customer once a month! Make your messages truly powerful and meaningful to your individuals based on their behavior! SalesBuilder stands apart from other marketing programs because it tracks your customer behavior - how much they spend and when they spend it. Then it can respond by sending the right message at the right time . . . your customers will be delighted! Communicate via e-mail, text message and direct mail - all automatically. What's more, because every e-mail, text message and every special offer sent is 100% trackable, you have control over your offers and your results. >MORE>
Keep your customers coming back with our powerful rewards system. You choose whether to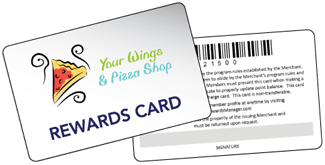 issue loyalty cards or just work off e-mail or phone number. Either way, our POS-integrated solution tracks every purchase and automatically sends customers a reward certificate when they've earned it. Or, you can "surprise" your customers with a reward they've earned by prompting next time they order. No POS? No problem, this 100% web-based program makes it easy to post transactions directly. >MORE>
Attract New Business
Leverage the power of your loyal customers to attract new customers to your business with our highly effective "Refer a Friend" bonus feature. Use "Promo codes" to issue special one-time-use trial offers and register more customers for your marketing program!
Connect To Your Community
Use the powerful Affiliates feature to join forces with community organizations and give back to local groups. Affiliates can sign up members on their personal sign up page, and earn rewards for all their member spending. Not only will you attract new customers, your existing customers will spend more knowing their purchases help their favorite team, school or church.
Gain Valuable Feedback
Send surveys after purchases to gain instant feedback from your customers. You'll see their feedback and can easily respond to positive and negative comments.
And Even more!
Powerful web dashboard lets you monitor your results

Enterprise features let you compare and manage multiple locations